Hot Sale Cash Drawer For Desktop PC
1. 3-Position lock cash box with 2 media slot
2. 4 bills with metal wire clips/ 8 coin; adjustable sections
3. Thick gauge cold rolled steel & SECC
4. Polyurethane for smooth& stable operation
Features:
1. Two cheque slots , for storing receipt, cheque and credit card.
2. Three position lock , can be opened by hands or electric driver and support lock function.
3. Five bill slots , adjustable sections to fit for the right size of bank notes.
4. Eight coin slots , the coin tray is removable.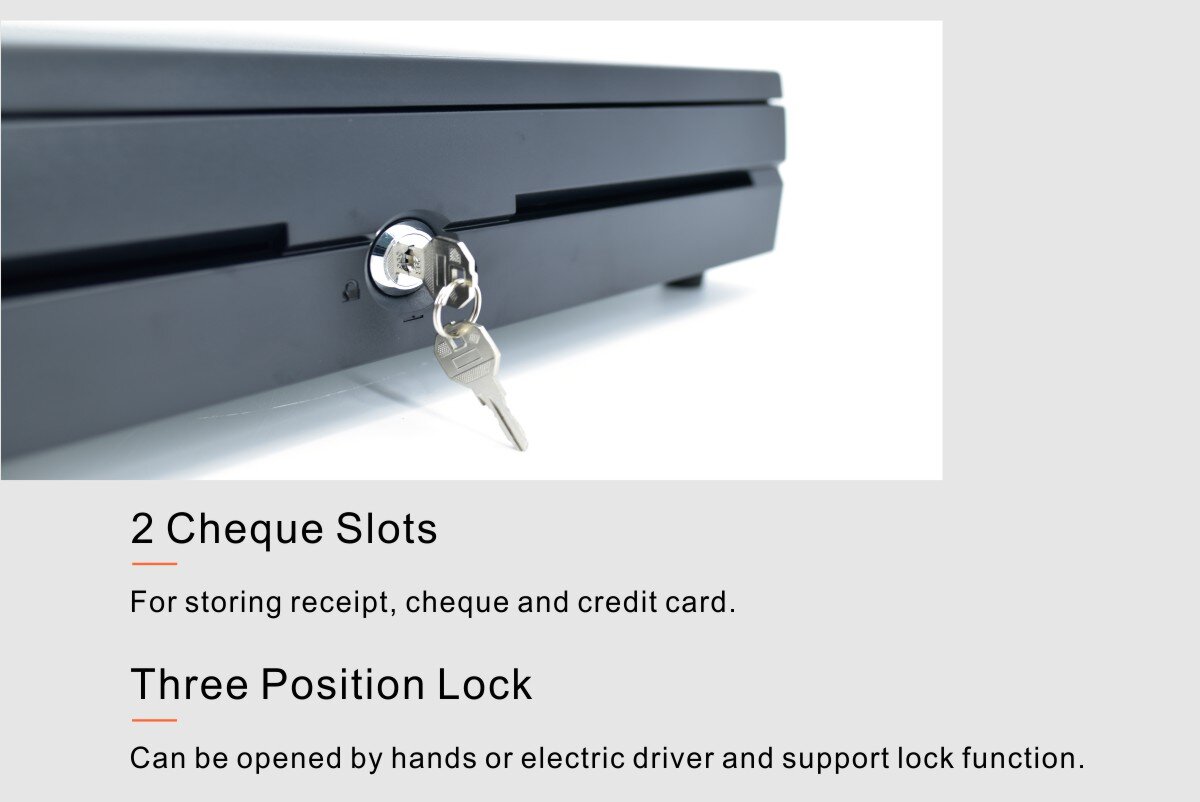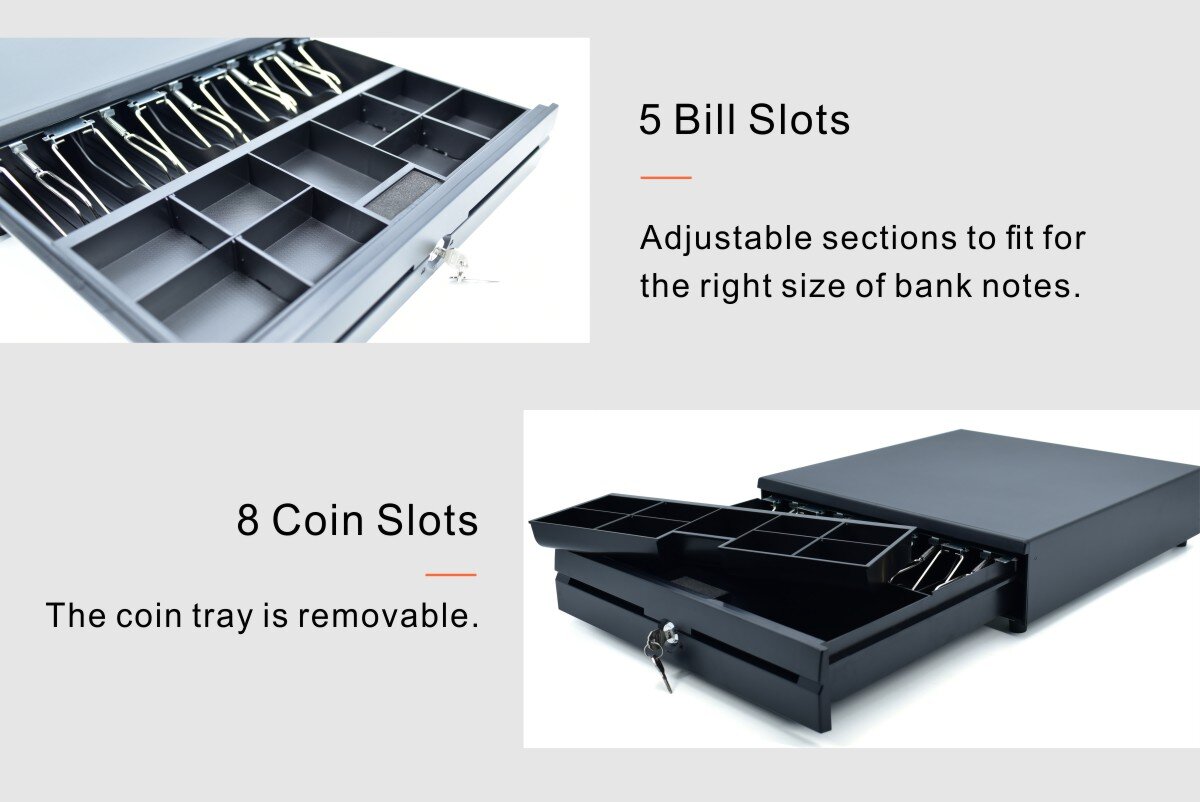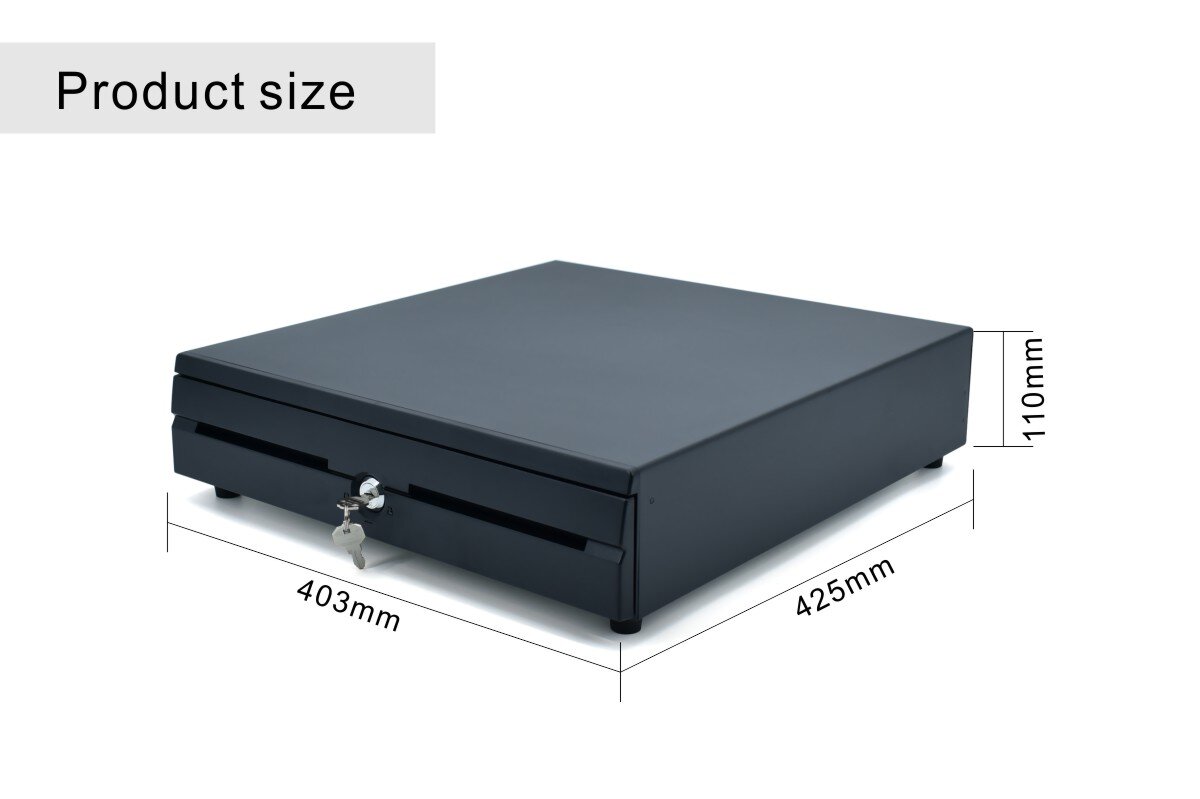 Specifications:
Dimensions
405W)x 425(D)x 92(H) mm (height without feet)
Material of Housing
Thick gauge cold rolled steel & SECC
Color
white/black/grey (with decorative red or orange color )
Material of cash tray
High impact ABS plastic cash till
Currency Layout
4 bill/ 5 bill with metal wire clips/ 5 coin /8 coin
adjustable sections
Drawer Front
2 media slot
Drawer Lock
3-Position lock
Interface
RJ11/ RJ12 (Connects to receipt printer)
Solenoid unit
12V / 24V
Net Weight(kg)
5 kgs
Gross Weight(kg)
5.5 kgs
Carton Size(cm)
47 x 45.5 x 14.7 cm